921. The other side of the this tool reads "Milwaukee Valve Co.", so it's most likely used to open and close a valve.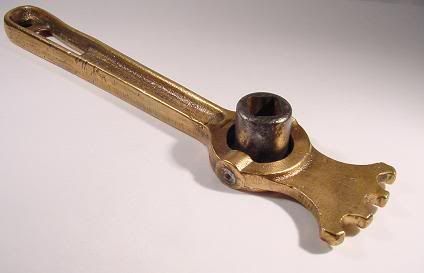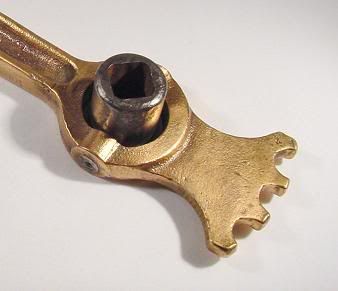 922.
Glazier's hammer
, for use on windows or picture frames.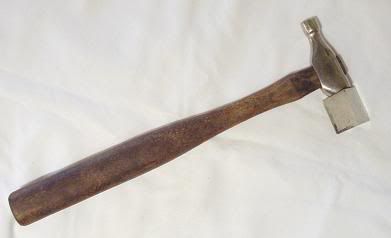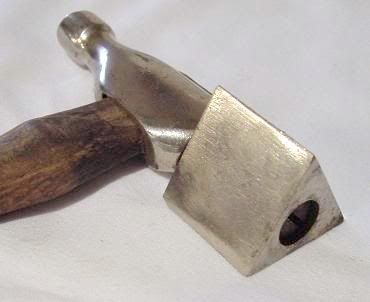 923. Saw set, patent number
320,753
.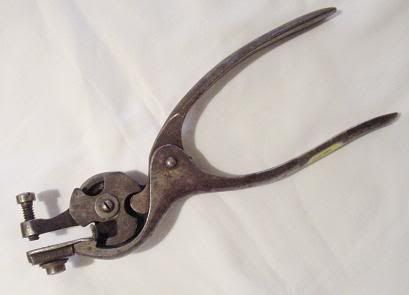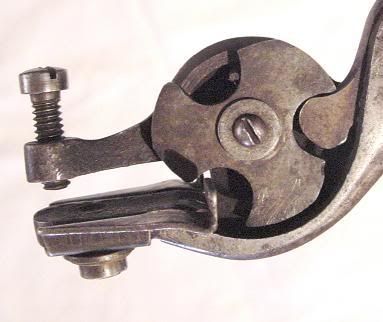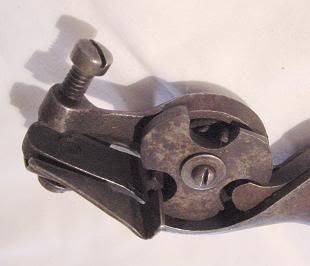 924. The most popular guess for this item was that it's a
slapstick
, though the hinge is on the wrong end for this answer, so I'm not finished researching it yet. Other guesses for it were: neck tie press, lard press, clamp for scaling fish, and for smoothing paper.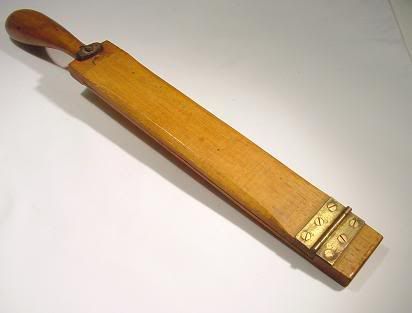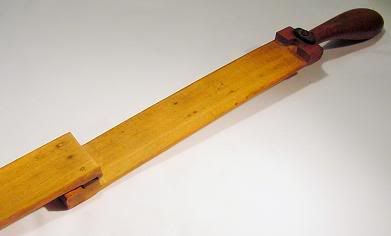 925. Cap bombs, a paper cap is inserted into the opening and then the device is dropped on the ground to detonate it. The one on the right is
Admiral Dewey
.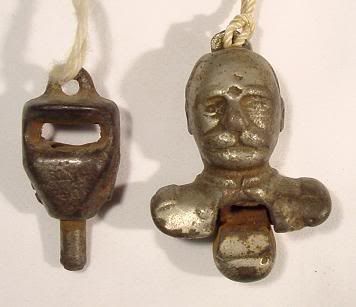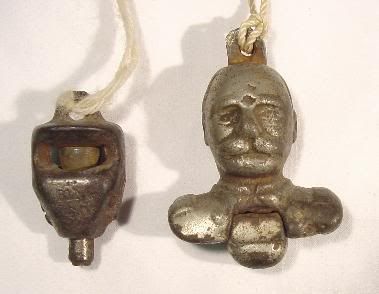 Here is another example of an early cap bomb, it's marked "Deadshot powder":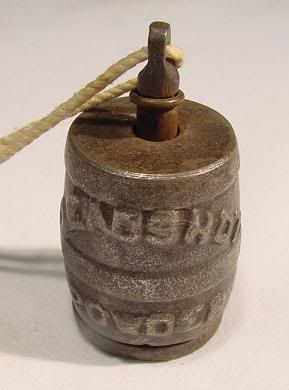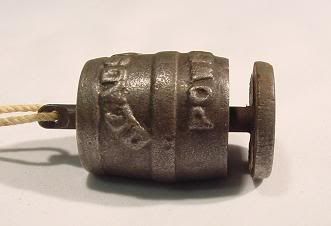 926. Beekeeper's
foundation
press, a wax foundation helps the bees draw out a regular comb.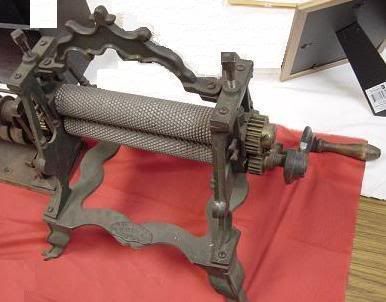 The patent for a similar device is number
258,251
.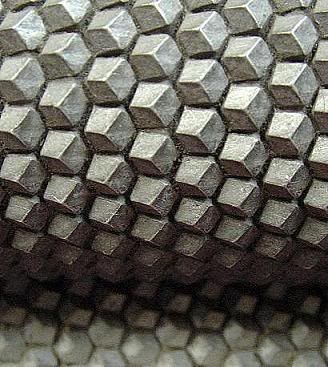 From Jack Devitt's collection
Last week's set is seen below,
click here
to view the entire post: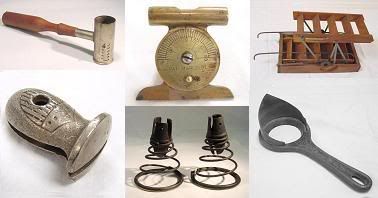 More discussion and comments on these photos can be found at the newsgroup
rec.puzzles
.